Castles on the Web is pleased to offer you thousands of Castle photos. These castles have been submitted by other castle enthusiasts. Feel free to take your time to view these excelent pictures of castles. Thanks to all our friends who have submitted these fine photos of castles.
The Hunniad-Corvin castle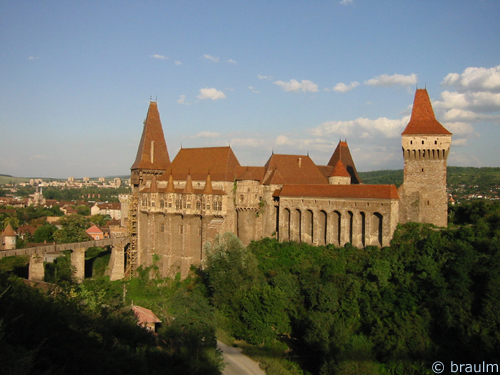 The castle, perched atop a rock in the city of Hunedoara, was owned and reshaped into a grand residence in the Middle Ages by Johan (Ioannus) Corvinus Hunniad, ruler of Transylvania and governor of Hungary and his son, Matthias Corvinus, king of Hungary.
This photo has been seen 8807 times