Castles on the Web is pleased to offer you thousands of Castle photos. These castles have been submitted by other castle enthusiasts. Feel free to take your time to view these excelent pictures of castles. Thanks to all our friends who have submitted these fine photos of castles.
Mamure Castle - Outer Walls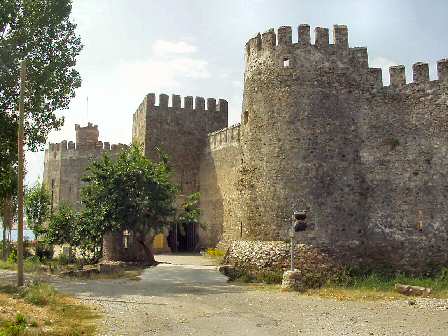 In the 14th century, Mamure Kalesi became occupied by the Crusaders who used it as a bridgehead in Asia for their Lusignan kingdom in Cyprus. In 1469 it was seized by the Ottomans who who reinforced the castle after the British occupied Cyprus in 1878.
This photo has been seen 1914 times